The sutra of Hui Neng : sutra spoken by the 6th patriarch on the high seat of "The treasure of the law."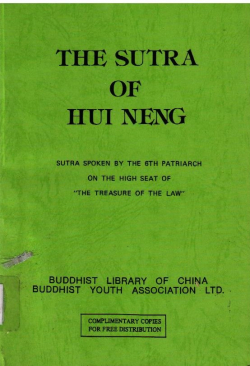 Subject
Zen Buddhism--Early works to 1800.
Description
69, 128, [122] pages :portraits (1 color) ;22 cm; Cover title. "Appendix: The images of Buddhas and the patriarchs." English and Chinese. Translated into English by Wong Mou-lam and revised by Christmas Humphreys. Title in Chinese: [Liuzu tan jing].